I have always loved to make. Any material, any skill, any genre. I grew up building furnished doll houses out of cardboard scraps and creating costumes for my potential career as a figure skater/circus performer/Broadway star. Which made me an excellent fit for a career as a theatrical craft artisan. Hats, masks, jewelry, fiber manipulation - if you need a giant stone head or a top hat that doubles as a lantern, I am the person you turn to. I have spent years in professional and educational theatre collecting an array of skills, from painting and dying to leatherwork; and, of course, millinery.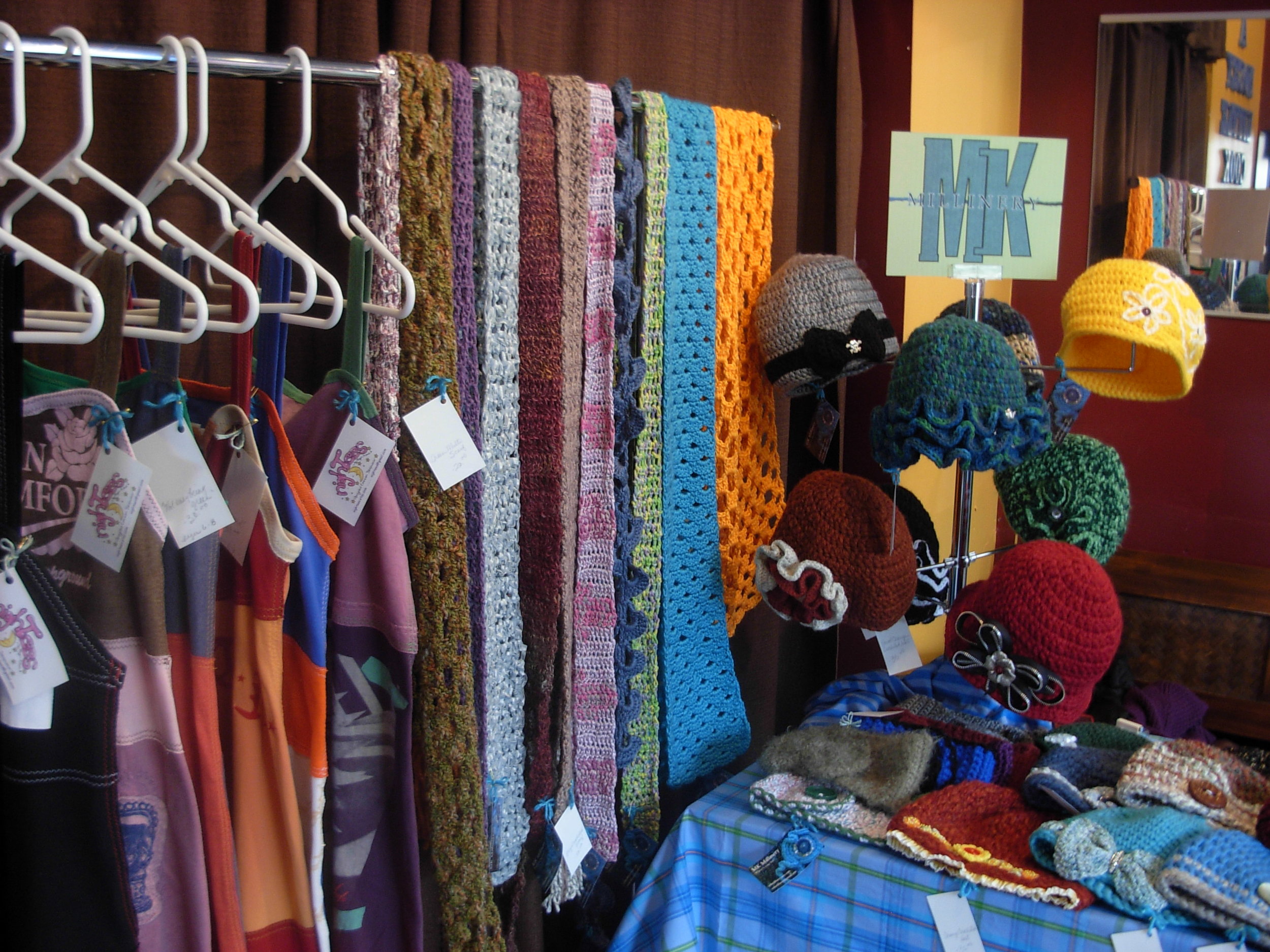 One cold Saturday in December, I crocheted a hat. Working from instinct rather than pattern, I made another. And another. Even though I had already covered my entire gift list I kept going. A friend offered to display them in her store and, to my delight and amazement, they sold. And so, almost 10 years ago, a business was born. Though the crocheted and embellished winter hats have been a mainstay, product offerings have included fascinators, scarves, denim tote bags, shaped leather headbands, patchwork skirts, and a line of upcycled dresses made out of deconstructed T-shirts affectionately referred to as "NighTees." Like I said, I love to make.
A brand grows up. After years of theatrical craft and creative business venture, I have narrowed my focus. I am proud to employ classic millinery techniques in the making of my hats, while approaching design with a modern perspective. I love finding ways incorporate my other skills - a hand-painted design or a shaped leather detail that makes a hat truly one of a kind. I hand make all the items in my shop, and I intend to keep it that way. After all, that is where I find the most joy - in the making.